The excellence of Xceltex™ fabric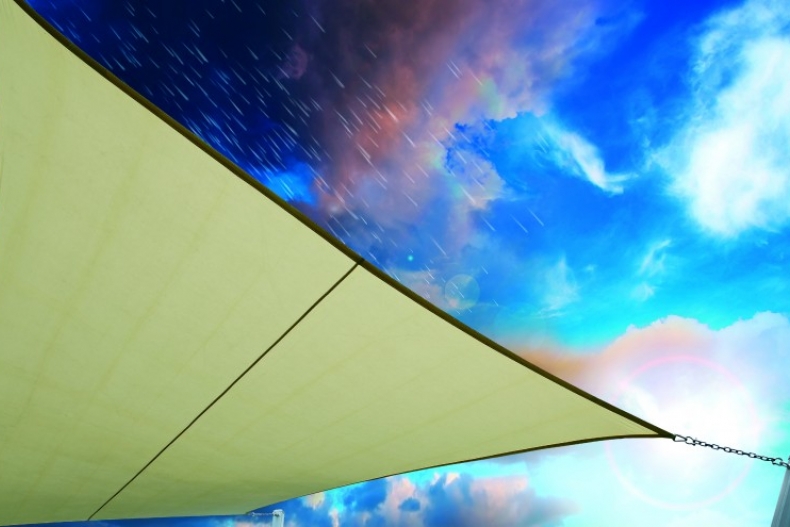 We know that weather can be unpredictable, it's why we developed Xceltex™ fabric to keep you and your family covered – come rain or shine.
Relax in comfort.
Xceltex™ is a high-performance outdoor fabric used on selected Coolaroo shade sails, umbrellas and gazebos.
Manufactured from 100% recyclable polypropylene, Xceltex™ has a high repellence to water and is resistant to mould, mildew and colour-fading, ensuring that it stays looking great during long periods of exterior use.
Xceltex™ features superior strength, durability and UV protection.
It's the fabric that makes the difference.
Xceltex™ is an all-weather fabric, its cover factor caters for extreme sun and its water-resistant properties makes all the difference in rainy weather.
Xceltex™'s strength and durability enable this fabric to perform exceptionally well in all weather conditions.
Xceltex™ is UV stabilised, resists mould and mildew, is easy to keep clean and carries a 5-year warranty against UV degradation.
Xceltex™'s woven fabric is highly water repellent which means it performs at its best despite extreme weather conditions.

At home in the environment.
Xceltex™ is developed by a company renowned for outdoor fabrics, GALE Pacific. Xceltex™ fabric is made with eco-friendly materials and is not dyed, making it an environmentally responsible choice.
To find out whether your product is made from Xceltex™ fabric, look for the Xceltex™ logo on our product pages. For more information on our fabric options, contact the Coolaroo team today.