How to choose the right shade sail for your space
When it comes to providing shade for a space, we've got you covered. With a range of sails designed to suit every possible need, the hardest part of the process is choosing which shape and style will be right for you. So, how do you do it?
The short answer? There's no science.
Of course, your choice will ultimately come down to personal preference. You've got to consider style: how the sail will look, what shape you choose, how much shade or cover you require, how many sails you'll need and the colour you go for. Then there's substance: things like whether you'll need installation poles, where you're affixing the sail, and how the space you're covering is going to be used.
We've got a couple of general tips that can help you make the most informed decision possible, in both regards.
Style
A triangle shaped sail will offer less shade than a square, but it's more spatially flexible and can fit into smaller areas better. Plus, it has one less fixing point, so you can be a little more imaginative with it.
If you choose to go with a triangular shade sail but you're still keen on significant protection, consider layering two triangles across one another for a statement look that's functional too.
Make sure your selection complements your space. For example, if you've got an existing source of shade – like a veranda – consider attaching shadecloth for extended coverage.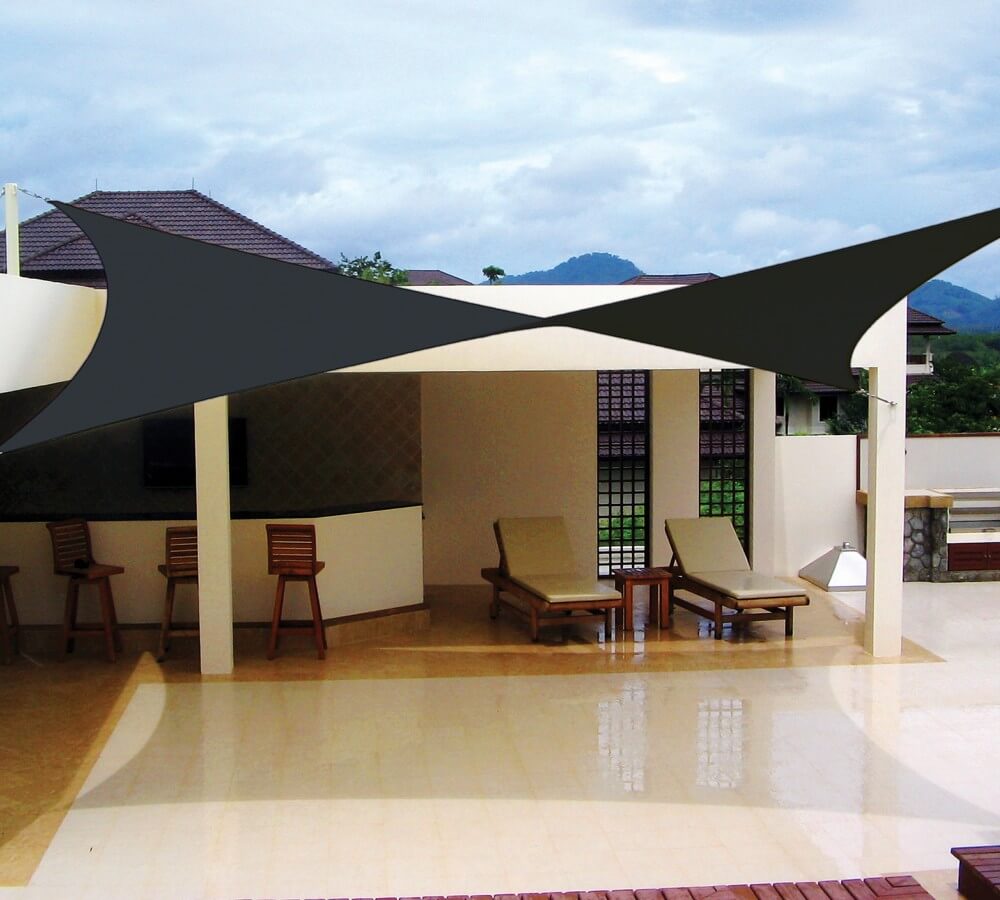 Substance
All sails will have curves along the edges when pulled taut.
For example, a 4m x 4m square shade is measured from corner to corner, so it's not an exact 4m square.
Think about how the sunlight is going to come from overhead, and the angle it will hit your sail.
Be aware of rainwater too, especially if you're going for an all-weather sail: try to create an angle that slopes away to one side (over a garden if possible) so that rainwater doesn't pool in the middle.
Lastly, consider using turnbuckles to provide additional tensioning ability and keep your sail tight. Sails can stretch and loosen up over time, but by getting in early you can keep yours firm and fresh.
Check out our article on installing shade sails here for more information on getting started.