Top 5 benefits of having a gazebo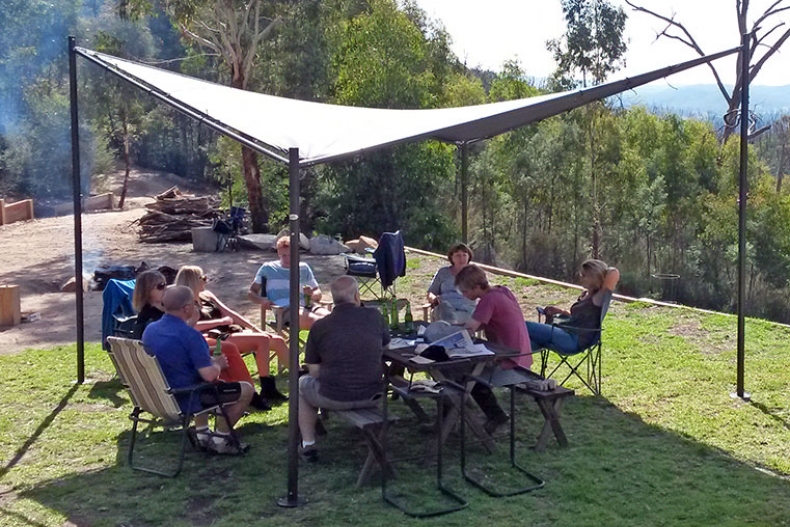 Easy D.I.Y. installation, effortless style and simple year-round maintenance. Our Butterfly Gazebo makes a great addition to any backyard set-up. Let's gaze upon the plusses in greater detail, with our top 5 benefits of having a gazebo in your garden.
Watch this video for a closer look at our Butterfly Gazebo:
1. They're great throughout the year.
The Butterfly Gazebo features 100% cover factor for the ultimate protection from both sun and rain. It guards against UV throughout the harsh Australian summer, and is more than capable of keeping you sheltered from wind and rain throughout the winter months. There's nothing better than a bit of time spent in the backyard, so why not maximise how frequently you can make the most of yours? Protecting yourself, your family and your friends against the elements is elementary when you've got the generous cover of a gazebo.
2. They're low maintenance and easy to look after.
The Butterfly Gazebo features an all-weather fabric that is resistant to mold and mildew, making it simple to maintain and easy to clean. Keeping a gazebo clean and in top condition is really straightforward. Simply mix some detergent and water together, grab a sponge or a very soft brush and give the fabric a quick once over. Spray it off with the garden hose, and your gazebo is good to go!
3. They can provide a great social boost.
When you've got the comfort of fantastic cover all year 'round, you can afford to entertain friends and family more often. Why rely on Mother Nature to provide a suitable occasion for your next outdoor soiree? Gazebos create a fantastic space for social activity, whatever the weather.
4. They look fantastic.
Modern architectural design ensures that the Butterfly Gazebo stylishly complements the look of any home or outdoor area. Whether you're using it by the pool for a relaxed resort-feel; to provide cover in the driveway as a car shade; or to provide some protection for the kids while they play in the backyard - you can be sure that your gazebo will function reliably, while looking fantastic.
5. They're sturdy when they're set up… And they're simple to take down.
Like to regularly change things up in the garden? Well, the Butterfly Gazebo offers excellent versatility. Sturdy semi-permanent design means the Butterfly is robust and reliable enough to stay up for extended periods of time. But it's also easy to disassemble, and convenient to store when you're looking to switch things up. At 48kgs, it's strong enough to stay up all summer, and it won't blow away in the wind over winter. But if the winds of change come through? Then you're perfectly placed to make a quick and easy adjustment to completely change the look of your deck, garden or patio.