How to install the Cabana Gazebo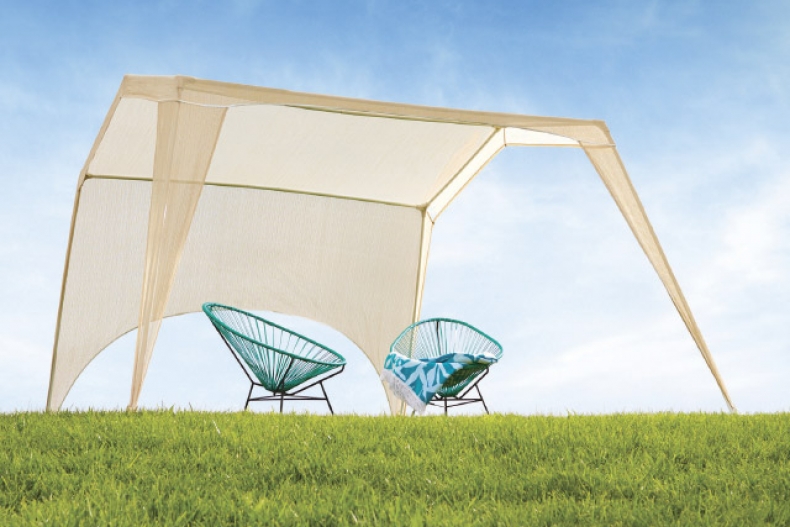 At the beach, in the park or at home – the Cabana Gazebo offers instant shade to protect your family from the sun.
The Cabana is large enough to accommodate the whole family. The fade-resistant, breathable fabric provides 90% cover factor. We've ensured it's durable, so you know it's designed to last.
And it's easy to set up and put way, meaning you can take it anywhere you need generous shade. Learn how to install it by reading on, or by downloading the PDF.
Materials in box:
Common pole x14
Centre pole x3
Lower leg pole x4
Right plastic moulded corner x2
Centre plastic moulded corner x2
Left plastic moulded corner x2
Metal peg x4
Fabric cover x1
Instructions:
Connect four common poles to plastic moulded corners to form gazebo roof ends.
Connect six common poles to centre poles and use to connect gazebo roof ends.
Connect the remaining four common poles to lower leg poles and connect to completed roof frame.
Place the fabric cover over the gazebo frame and secure with metal hooks into desired hole at the bottom of pole. Then use the metal pegs to secure each corner of the cover to the ground.
The height of the back of the canopy can be adjusted by removing the lower leg poles at the back. Secure the cover to the bottom of the upper leg poles with hooks and use metal pegs to secure to the ground
Care and Maintenance:
When not in use, dismantle the gazebo, place in bag and store in a dry place.
If the cover is wet, allow to dry naturally opened up before storing. If necessary, clean the fabric with a hose.
Components subject to turning and sliding can be treated with a non-staining lubricant spray (silicon-based).